testimonials
---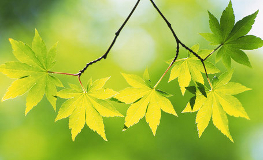 "I've suffered hay fever nearly all my life. After a couple of sessions with Al the improvement was amazing, and I could get on with enjoying the summer."
Paul, 36, IT Manager
"I have been suffering from IBS for over 18 months and since I have had treatment from Deb my condition has improved immensely and my ongoing treatment for arthritis helps me to cope and manage the pain. Deb is also a very good listener. I definitely recommend her if you are suffering from stress or emotional problems."
Peter, 60, Nurse
"I approached Al after starting a second round of IVF treatment. I'd read about the positive influence of acupuncture on fertility, and a friend had suggested I try it. I found the process really interesting – the treatment of the whole person not just the ailment – and found it very calming during the IVF treatment. I had a session on the day of embrio transfer and a week later which helped to reduce my anxiety about it working. On discovering that the treatment had been successful I continued with the acupuncture sessions having found them so useful. I'm now 14 weeks pregnant and enjoying my fortnightly acupuncture sessions. I'd recommend it without hesitation.."
Diana, 40, Communications Manager
"I feel really blessed to have had acupuncture brought into my life. Al has been amazing throughout this journey. I have found my sessions such a support during the IVF process, and I honestly believe acupuncture contributed to the success of our treatment. We had been trying for 2 years and thankfully got pregnant on our first go! I tried to have a session every 2 weeks during the IVF treatment and then monthly throughout my pregnancy. Thankyou so much to Bristol Acupuncture Practice. I feel so lucky. "
Amy, 33, Nurse
"I have been seeing Al now for a few months. I must say that I feel that I have a much better control of my life. I used to have headaches almost every day with trivial triggers. This greatly impacted on my social life, which now is so much improved! I am grateful to Al. It's something I would recommend to my patients."
Dr Sharma, 28, GP
"I miscarried my first baby in December 2007. My husband and I were unable to concieve again. After a year my GP referred us to the hospital and we started undergoing tests for infertility. The hospital could not find much wrong with either of us and yet I continued to get my periods each month. Every time I got my period I felt I wanted to die. I began seeing Deb in early 2009. From the first session I felt calmer and more able to cope with the tests at the hospital. I also noticed improvements in my circulation and my feet felt warmer at night. Eventually in June 2009 I concieved our baby. I believe that acupuncture helped me immensely with the psycological pain of miscarriage and infertility, and reducing stress, and keeping my hope of having a baby alive. Thanks Deb and Al".
"I became tired after any slight exertion and was having bad night sweats. My partner was being treated by Deb and encouraged me to make an appointment to see her. This charming lady put me at ease as we spoke about my medical history before she began any treatment. I became a regular client and always leave feeling relaxed, refreshed and more energetic."
Andrew, age 68
"I decided to try acupuncture as I had stiffness in my shoulder, neck and hips, and after a year of trying traditional medicine I didn't feel better. I am really happy with the result. The acupuncture doesn't take my pain away 100%, but it helps me carry on my life more easily. I also suffer from migraines and the acupuncture also helps me with this issue. I recommend acupuncture to every one."
Anna, 32, Playworker
I had tried to conceive for 5 years. I had been through a total of 2 fresh IVF cycles and 2 frozen…  I started acupuncture with Al for a combination of Stress and Fertility. I did find him quite intriguing because during one session we talked of my present feelings and how these were related to past events and because they had left a mark. I almost felt unable to forgive and forget and move on… but it was amazing how well Al's acupuncture methods actually helped me to do this. I felt the results quite quickly. He also helped to balance me as a person to try and get my FSH levels down…  It was only after a few sessions that wham bham I fell pregnant. I almost had an instinct beforehand that I would fall pregnant, as this was the first time that I felt my body was ready to conceive. It was a miracle, and I am very very thankful. I have continued to have acupuncture and am now in my 16th week of pregnancy. I really do recommend acupuncture. It helps you to balance, relax and clear blockages and lots more… its amazing!  There is hope at the end of the tunnel.
Mina, 31, Mortgage Underwriter
"After three months of 3 hour's a night sleep, and no help through the NHS, I tried acupuncture in desperation. I was probably sleeping better after 3 to 4 sessions with Al. When I feel a bad sleeping pattern coming on now, I come back for a top-up. Although it has not completely cured my insomnia, it has improved immensely, and I am confident that I won't have to return to that state again."
Kate, 39, Illustrator
"The last year has been extremely stressful, and as a result I had a series of panic attacks and continued anxiety. I was continually crying and the only solution I was offered at the doctor's was boxes and boxes of pills. I looked up treatments assisted by a friend who had received acupuncture. I found Al on the internet and rang immediately. After a really supportive, friendly and sympathetic talk I arranged my first consultation for that afternoon and have felt better continually since. I can even recognise panic and deal with it much better.
I hate needles but would now consider nothing else, as it's painless and it works."
Nic, 32, Teacher
"I have been having acupuncture alongside fertility treatment. The benefits are huge. To begin with it kept me calm, reduced my anxiety and stress levels enormously and actually forced me to stop and focus on what was happening. I am very lucky I am 6 months pregnant now. I am still having regular acupuncture and I find it helps me feel balanced. The place I am in is amazing. I love every part of it and don't want to rush through it. I can't recommend acupuncture enough."
Lucy, 39, Stylist
"Before I tried acupuncture I was afraid to travel on public transport, or go on a plane, because of panic attacks. It took 3 sessions of acupuncture for me to be able to travel first on buses, and then finally to go on holiday by plane.I wanted to get my life back, to get out and about without panic. This I have achieved.
The thought of needles being used did make me a bit nervous, but it was painless.
I found it relaxing, and having acupuncture studs on my ears was very reassuring, as I could press on them when feeling panicked. They were my safety net. I used acupuncture again after a six month break to relax me for my next holiday by plane. It took two sessions.
It took me a while to pluck up the courage to make the first appointment. I would say give it a try."
Barbara, 56, Receptionist
I came to see Al for around 6 months while I was trying to conceive. There was plenty of stress at the time (new city, busy job, selling and trying to buy a new house) and I found the fortnightly hour with Al extremely positive and very helpful. I found it to be a unique time where I was able to focus on myself and being able to offload the various stresses to Al at the start of each session before starting the treatment was great. I always left each session feeling energized, more relaxed and in a more positive frame of mind, and have no doubt that acupuncture was an important factoring my becoming pregnant. I have just seen Al for an induction treatment now that I am overdue, and again feel much better than before I went in. Fingers crossed! Thank you.
Katy, 34, Head of Communications
I really believe that the acupuncture I had with Al helped me to get pregnant. I am very grateful. He also helped me greatly through the struggle that the first few months of pregnancy can be – tiredness and sickness for me. Al has a very calm, reassuring approach. I would highly recommend him.
Carla, 37, Learning Mentor
"My experience of acupuncture with Al has been a huge gift to me. I started to receive treatment in a state of high anxiety and stress, facing many challenges, and in a place of transition, but the healing I received, the strengthening, the restoration of energy and the bringing of balance into my body and life has been very beneficial. I always left the practice feeling restored. I highly recommend acupuncture, (this was my first experience), and Al in particular."
Sophia, 59, Eco Promoter
"Acupuncture has changed my life, my way of living, and changed my life path. I'm now training to become an acupuncturist because of the benefits I have felt personally. I would recommend acupuncture to anyone, and Al has supported me through this journey, with guidance.
Thank you very much, the future is looking bright."
Rachel, 30, unemployed (temporarily!)
"I made an initial appointment to see Al seeking help for panic attacks, anxiety and extreme emotional distress and vulnerability relating to a specific situation. From that very first time, at every session, Al made me feel very safe, listened to what I had to say in a supportive and non-judgemental way and selected a treatment based on my symptoms and needs at that time.
I saw Al on a regular basis for 10 months to help me through an extremely difficult, challenging and stressful period in my life; I know that I would not have coped as well as I did and been as emotionally balanced and resilient without the acupuncture treatments and holistic support he gave me. I could not recommend any therapist more highly."
Victoria, 52, Trainer
"Amazing! Helped me with my hayfever and I feel 100% better. Al was helpful and understanding, making sure he did everything for my best interests. Definitely recommend to everyone and anyone! Big thumbs up!"
Isabelle, 19, Waitress
"I didn't know a lot about acupuncture, but it was recommended by my oncologist. I can't quite believe how much it has helped. I was having hot flushes and joint pain from the medication I am on, but acupuncture has helped considerably. I would totally recommend it to anyone."
"I started seeing Al for fertility support. Not knowing what to expect, I have been surprised and delighted to have a number of underlying issues addressed. I believe Al has helped my digestive system to calm down, along with an increased sense of inner peace and stillness of thoughts. I feel the initial discussion and subsequent treatments have helped me in ways I could never have expected, and they have been well worth continuing."
Lauren, 41, Digital Producer
"After a difficult couple of years trying to get pregnant, my husband and I were advised to start IVF. It was an extremely challenging time and we wanted to give ourselves the best possible chance of success; the acupuncture was something we could do at a time when everything felt out of our control. I found the sessions really calming and relaxing and would definitely do them again in the same position. Thank you Al!"
Jess, 33, Health Care Worker
Copyright © Dandelion by Pexeto